Residential Roofing
Roofing is one of the most important parts of your home. If your roof fails, it can affect the entire home beneath it. From damaged insulation and drywall, to more serious issues such as mold and mildew, it's important to make sure your shingles are in tip-top shape. If you see curled shingles, missing shingles, or a whole lot of granules in the gutters that weren't there before, call us for a free evaluation and estimate. Flat roof? No problem! We do those too!

Northwest Indiana Roofers
Fred C. Doppler and Sons, Inc. is a Griffith, Indiana roofing company. We have served Northwest Indiana for over 65 years and look forward to the next 65! We have repaired, replaced, and done complete tear off roofing in Schererville, Munster, Griffith, Dyer, Cedar Lake, Merrillville, Whiting, Hammond, Highland, St. John and other surrounding areas in the region. We are your NWI region roofers!
CertainTeed ShingleMaster™
We are a CertainTeed ShingleMaster™ contractor. We have a commitment to professionalism and dedication to quality craftsmanship that few other roofing companies demonstrate. We have the installation knowledge, professionalism and abide by a code of ethics. We are committed to uphold industry-accepted standards and business practices.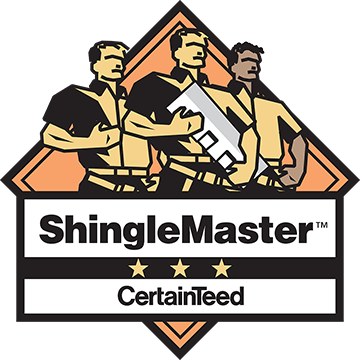 Contact us for a FREE roofing evaluation and estimate!