Fred C. Doppler and Sons, Inc.
is a full service remodeling company that has been serving Northwest Indiana for over 65 years. We can handle all jobs from major additions to minor repairs; we install asphalt roofs and repair slate roofs as well as waterproof basements and everything in between.
Our Story
Fred C. Doppler came to America from Switzerland in 1919, and after a stint as a vaudevillian performing with his German Shepherd dog Horst, he met and married his wife and settled down to a life as a carpenter, starting a family tradition that would extend for generations. He was the founder of Fred C. Doppler & Sons, Inc.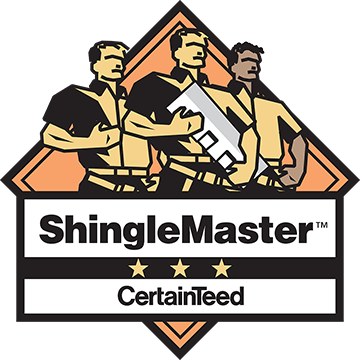 We Are Shingle Masters
What does it mean to be a CertainTeed ShingleMaster™ Certified Company? It means that we are committed to professionalism, we take pride in our work and we are dedicated to quality products and service.

At Fred C. Doppler and Sons, Inc. we have selected key employees who participate in CertainTeed's educational programs. With this advanced knowledge of roofing installation, application standards, shingle technology and quality we are able to offer our customers peace of mind. The peace of mind in knowing that they are working with professionals that are looking out for their best interest. Our customers are not only getting a quality product but also expert installation and extended warranty protection.
Remodeling Northwest Indiana for over 65 years!
Professional, Quality Craftsmanship
Lead-Safe Certified
In 2013, it became legally required that any contractor who might disturb an area containing lead paint be trained and certified in the proper methods of containing lead dust, limiting the spread of that dust, and the correct clean-up.
Licensed, Bonded & Insured
We are a licensed Northwest Indiana contractor. We also carry a bond and insurance for you and our employees. Learn more about what it means when you hire a contractor who is licensed, bonded and insured.